The Expert Authority Program
Learn how to be seen as the standout expert in your space and finally run a consistently scaling business with income you can count on. 
Book A Call To Learn More!
GET CLEAR ON YOUR GOALS
Define your vision
Break down objectives
Clarify your profitable niche and offer
Identify bottlenecks in your business


FOUNDATIONS FOR MARKETING
Create and optimize your sales funnel
Expand and engage your email list
Revamp sales copy and craft a strategic marketing plan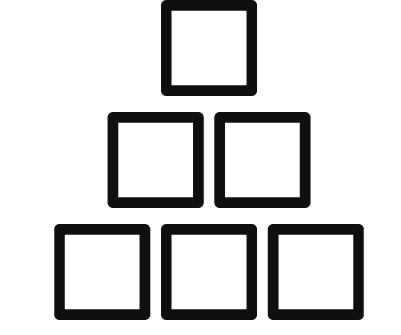 GET ORGANIZED TO BE SUCCESSFUL
Create a scalable workflow
Choose your ideal schedule
Set up your CRM and project management
BUILD YOUR BRAND AWARENESS
Find your ideal clients
Create a consistent presence on social media
Establish a system to generate ideal leads
STRATEGIES TO GROW AND SCALE
Market like a pro
Learn to make sales that feel easy and non-sleazy 
Create systems to scale
Bring on your first team members
BE THE EXPERT IN YOUR SPACE
Write your book
Start a podcast
Create assets that show off your brand
Build credibility with your ideal audience

Imagine a container with a small pod of up to 15 entrepreneurs…
💰 Everyone is committed to growing their dream business. 

📝 Each weekly meeting includes support and advice to help one another. 

❤️ You network and create partnerships that you can trust with one another. 

✅ Regular check-ins help keep you accountable and on track.
 
💡Private sessions with two business experts guide you to reach your personal benchmarks. 



Get to your goals faster for more freedom of time and the success you deserve!
By the co-founders of BYOB Agency™️ and LinkedIn Leads for Life™️.
Introducing EXPERT AUTHORITY providing the flexibility, confidence, monetary income, structure, and guidance you're looking for.
The Expert Authority Program is designed to take your business and brand to "authority" status fast.
How Would This Change Your Life?
"Scott and Nancy are committed to every client's success. They provide in-depth training that includes the step-by-step "how" to get things done. When you join Expert Authority, you truly become an expert in your industry and niche!"
–Kate J.
Does this sound like you?
A Service-Based Business Owner

who's spent several tough years trying to build their business online & you can't quite put the pieces together
An Online Coach or Professional Struggling to Use Digital Marketing to Grow
A High-Powered Executive

who's ready to step out on their own and is willing to invest to "skip the line" and grow their personal brand
A True Consummate Expert

in Your Field who is ready to build their brick house of credibility and set themselves apart
THIS IS A GOOD FIT FOR YOU IF YOU'RE:
TRULY COMMITTED TO GROWING YOURSELF AND YOUR BUSINESS THIS YEAR
100% COACHABLE AND WILLING TO GROW
OPEN TO FEEDBACK AND TRYING NEW THINGS
READY TO TAKE ACTION AND APPLY WHAT YOU LEARN


 


Your are ready to SHOW UP and GET RESULTS!

You're not a cookie-cutter entrepreneur, and this is not a cookie-cutter mastermind program. Expert Authority is designed for entrepreneurs who enjoy running a business AND spending time with family and friends, traveling, and pursuing fulfilling hobbies and volunteer work.
You know you haven't hit your highest potential but it feels as though it's right around the corner...
WE'RE SO GLAD YOU FOUND US.

GET READY BECAUSE WE'RE ABOUT TO TURN IT ALL AROUND.
Rachelle J.
"Very few times in my life have I come across someone or some thing that has changed my life so profoundly. Scott Aaron and the Expert Authority Mastermind have done just that. 

Prior to my involvement with Scott I was spinning my wheels in every direction possible, trying to get a business off the ground. However, Since joining his leadership and coaching in March I have not only been able to launch a business, but have paying reputable clients, a full scale website complete with a marketing campaign and funnels!"
Ready to have access to the #1 Personal Branding Education, giving you all the tools and resources you need to become the expert authority in your space?

We are a team of experts who teach service-based business owners and high-level executives to think + act like thought leaders - with all the training you need - in one place - to sky rocket your personal brand and business. Finally write your book and start your podcast and stay on track with the goals you set this year.


Expert Authority
Exclusive 12 Month Coaching Program
EXPERT AUTHORITY
is the only HYBRID program for service-based entrepreneurs and high-level executives looking to set themselves apart in their industry using a patented and proven online strategy to succeed and grow, with the accountability to get it done in a year!
What you really need (that no one is teaching you) to ignite your personal brand:
You need the right personal branding strategy that's simple and effective,

so you can step into your role as the visionary leader of your business and stop wasting your energy on a million disjointed tactics.
You need the tools and guidance from those who have actually done what you are looking to achieve. In this program you are learning the exact steps you need to take, to do what we have already done.
You need 360 degree support and accountability- where you can talk to a human when you need guidance, motivation, support and direction. We're different from every other program out there, because the foundation of our program is world-class accountability to get you to the finish line. This is even more critical as businesses pivot for profit in a rapidly changing market.

YOU GET IT ALL IN THE EXPERT AUTHORITY PROGRAM.


WHAT'S INCLUDED IN EXPERT AUTHORITY?

GROUP COACHING CALLS

Weekly LIVE Classes/Q+A Sessions
*BONUS Mindset Monday call to kick off each week
1:1 PRIVATE COACHING
Quarterly Strategy Calls
Personalized advice to help you scale
ONLINE TRAINING PORTAL
Instructional videos you can watch over and over
Worksheets, PDFs, and templates to plug + play into your business
Replays of group coaching calls 
NETWORKING AND EXTRAS
Private Facebook Community
Monthly Book Club
Earn extra 1:1 calls with Nancy and Scott (for action-takers)
BONUS GUIDANCE

*Write and publish a book 
*Start and launch a podcast
*Access to our Expert Foundations program ($2997 value)
And more!
Lets Talk.
If you are interested in joining and would like to lock in your spot for the upcoming year, click the button to schedule a call.
Schedule a Call
MEET SCOTT AARON, Sales Expert
Scott Aaron is known as THE HUMAN CONNECTION EXPERT, helping elite business owners become game changers in their field using LinkedIn and achieve significant breakthroughs in their business.
Scott has owned and operated multiple 7-figure businesses, has been featured in Yahoo Finance, Forbes and Authority Magazine. He also currently trains and teaches for some of the largest financial firms in the world.
As a multiple best-selling author, top podcaster and international speaker, Expert Authority combines Scott's LinkedIn strategies with the speed and agility of the most powerful online strategies of today.
MEET NANCY EVANS-AARON, Business Strategist
Drawing from years of experience, leading teams at multiple Fortune 500 companies, then starting her own journey as an entrepreneur (starting multiple businesses), Nancy has built a reputation for creating streamlined systems and organization when it comes to creating content and marketing online.
She has worked behind to scenes for many high-level coaches and entrepreneurs and knows what it takes to be successful. She has a proven ability to think outside the box, yet streamline complex situations into simple, positive experiences! Her passion is helping others grow their businesses and brands.
Nancy is an author, podcaster and has won multiple leadership awards, is a member of the American Marketing Association and has experience as a Business Consultant and Social Media Marketer. Expert Authority combines these skills to provide organization and streamlined tactics when it comes to building your personal brand.
Scott
is a master at teaching sales, Linked In, social media, networking, overcoming your limiting beliefs and building your confidence. 
Nancy
will guide you on everything in operations, including tech, organization, implementation, analytics and marketing.
Together
we help you build your personal brand and become the expert in your space.

"We have worked hard to build out the framework of our business, so that we only need to work 3 days a week. We have built businesses online that we absolutely love. We want to show you how you can do this, too."- Scott and Nancy 
Our big mission is to help you build a business you love to not only run, but be a part of with transparency, communication, confidence, kindness, and integrity.
"We have helped thousands of clients achieve success in their businesses through our programs. EXPERT AUTHORITY combines both of our zones of genius and shows you behind the scenes of exactly how to set yourself apart as an expert in your industry.
Several years ago, Scott and I started really focusing on what it takes to really brand yourself online. This led him to writing and publishing multiple books, starting a podcast and really focusing on growing an amazing network of clients, leads and collaborators using LinkedIn.
Along the way we developed a system to help others create their (what I call) "Brick House of Credibility". Making it a no-brainer for clients to see you as an expert and solution to their needs.
We created this program, so you can do the same and we will teach you exactly what you need to do just as we have."
-Nancy Evans-Aaron
"The Expert Authority is an exceptional program. Nancy and Scott try to make it a "one-stop shop" for everything an entrepreneur needs. They nailed it."
–Dan K.
IS EXPERT AUTHORITY FOR YOU?

If you're ready to join the most powerful mentorship for entrepreneurs who are ready for real business growth and would like to lock in your spot for the upcoming year
Jeremiah Campbell
"Using LinkedIn and Scott's program helped me close the largest contract in my companies 15 year history, which was close to $300,000"
By joining us, you'll…
Skip all the "fluff" and get down to actionable steps to achieve success

Save money, by not hiring multiple "gurus" who are charging too much and delivering too little

Have the support system and accountability to get things done

Learn how to get new leads and connections daily on LinkedIn

Finally learn the secret to consistent sales

Scale your business with multiple streams of revenue coming in

Set yourself apart from everyone else!
Learn More
IS EXPERT AUTHORITY FOR YOU?

If you're ready to join the most powerful mentorship for entrepreneurs who are ready for real business growth and would like to lock in your spot for the upcoming year
"If you change nothing, nothing will ever change in your business."
How much longer are you going to wait to share your gift with the world? ● Work hand in hand with two business experts who know exactly what steps you need to take the entire way. ● Get the advantage that others in your space wish they had ●Waiting to change your life and business will always have you sitting at the starting line, getting ready to get ready.● Don't let another stagnant year go by without doing this for yourself.
Benefits of EXPERT AUTHORITY

Get access to the strategies that actually work.

Count on us to keep you on track to reach your goals with:

Consistent support
●Group Coaching Calls
●Mindset Monday call to kick off each week!
●A Community of like-minded people that support you


Trainings
●
Videos, Modules, and Classes


●

Weekly LIVE Classes/Q+A Sessions


●

Quarterly 1:1 Coaching Calls (create a tangible strategy for your business)

Extras
●
Private Facebook group access


●

Monthly Book Club


●

Earn extra 1:1 calls with Nancy and Scott, when you take action toward your goals

Bonus

●
Write and publish that book or start and launch a podcast this year, too!
How Would This Change Your Life?
Ready to Make 2024 Your Best Year Yet?

If you're ready to join the most powerful mentorship for entrepreneurs who are ready for real business growth and would like to lock in your spot for the upcoming year
Raquel Q.
"I struck gold with Nancy, not only does she help me get all the pieces together with my marketing and branding, she gives you nuggets beyond and is such a wealth of knowledge and teaches you how you can systematize different things in your business"
Frequently Asked Questions
Is there a guarantee that Expert Authority will work for me?
What's included in the Expert Authority mastermind?
I'm looking at a few programs right now -- what makes yours different?
What does EXPERT AUTHORITY cost?
What do I get for my investment?
Will I have lifetime access to Expert Authority?
When are the weekly calls?
In Expert Authority We Will Cover:
Clarifying your offer
Email list growth
Sales funnel creation
Website optimization
Launch strategy
Course and membership creation
Growing your audience
Group coaching programs
Marketing strategy
Starting a Podcast
Writing and Self Publishing Your Book
Scaling your business and so much more!
Whether you need a little clarity or some serious optimization, we'll meet you right where you are and help you reach your goals. So let's get to work and make those dreams a reality!
Kate J.
"Working with Nancy has been the best thing for my business. Consistency with showing up on social media, is my achilles heal and as a busy mom and business owner I struggled. After working with Nancy I have a simple system and structure to help me publish beautiful content everyday without added stress and overwhelm".
Jean G.
"Scott and Nancy and The Expert Authority program have been so beneficial for me. As with most entrepreneurs, I had many ideas of how to grow my business yet lacked the experience of how to best take action. Expert Authority gives step-by-step guidance from two people who have already 'done it' and created success. Scott and Nancy generously share their expertise and support and are always willing to go the extra mile to help you succeed."
Cindy L.
"This mastermind group with the skillsets of both Nancy and Scott has so much to offer any business owner who is wanting to up their skills and learn new skills and tools. It has kept me more accountable, and taught me more than I would have to do it alone, the book club has offered some pretty good finds in terms of business/mindset growth reading, and associating with other entrepreneurs has been a great community to engage with and learn from and grow together. Thank you so much for all you do!"
Ready to FINALLY stop spinning your tires?

If you're ready to join the most powerful mentorship for entrepreneurs who are ready for real business growth and would like to lock in your spot for the upcoming year